Aleph Champ: The leading program of Hebrew reading today. 


How It Works   
---
Clearly breaks down Hebrew reading into manageable goals and levels.
Allows for multiple levels of student within one classroom.

 
Identifies students reading skills, and areas of difficulty for staff and parents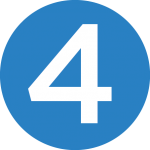 Success alone is the motivation. Students are personally inspired to advance.
 
---
Aleph Champ is a program that motivates children in Hebrew Schools to read Hebrew, based on the Karate System of motivational colored levels. Students start out on the White Champ Level, with a White Champ Book and a burning desire to pass to the next level. Students understand that their teacher is a black aleph champion and their goal is to become one too.
Students learn to read and write Hebrew, starting from the basics of Aleph-Bet and progressing until they are fully capable of reading, writing, understanding, and working with the Hebrew Language. Our goal is to have your child feel comfortable in any Jewish environment, especially while praying in the synagogue.

 
More About the Aleph Champ Hebrew Literacy Program
The Aleph Champ Hebrew literacy program is changing the way children across the world feel about reading Hebrew. The way it used to be, students would dread taking out their reading books, having to go through the grueling drill of reading aloud and listening to everyone else in the class read. Now, ask any child in Hebrew School what is their favorite part of Hebrew School, and chances are, you will hear all about the Aleph Champ program.
What makes it so successful?
With the Aleph Champion program, learning to read and write becomes tailor-made for each individual student. Rather than trying to find a level of reading where "most of the class" is at and just hope for the best for the rest of the students, this enables each child to work at his/her own pace. Another major advantage to the way to the program is designed is that there is a constant motivation for the child to want to read better just by the fact that he/she wants to be at the next level. It also is extremely helpful for students to have clear and reachable goals so that they can feel capable and confident that they will succeed.